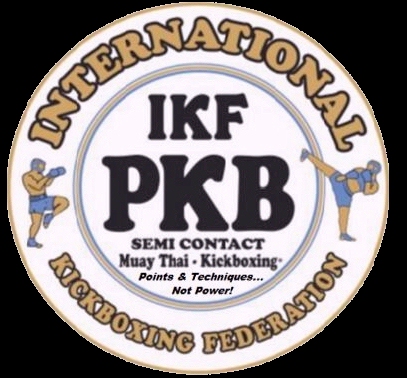 2021 IKF
WORLD CLASSIC
AMATEUR MUAY THAI - KICKBOXING
WORLD CHAMPIONSHIPS
PKB: JULY 3rd, 2021
Orlando, Florida, USA

HOW TO REGISTER / ENTER FOR

POINT KICKBOXING & POINT MUAY THAI
SEMI CONTACT
2021 IKF World Classic Finals Page
Main Tournament Page - IKF Home Page




ALL IKF PKB REGISTRATIONS ARE HANDLED BY
IKF PKB PRESIDENT JOHNNY DAVIS AND AK PROMOTIONS.
FOR ADDITIONAL IKF PKB REGISTRATION INFO PLEASE CONTACT JOHNNY DAVIS AT

(843) 773-1005 OR BY E-MAIL johnnyd@akpromotions.org
IKF POINT KICKBOXING / MUAY THAI TOURNAMENT



FRIDAY July 2nd: At WEIGH-INS "IKF POINT KICKBOXING Fighter's / Trainer's can Registration.
Note: IKF World Classic Trainers & Fighters get in Free As Spectators.




SATURDAY 12:00 NOON: REGISTRATION ENDS
Fighter Registration ENDS At 12 NOON On Saturday, July 3rd, 2021.




SATURDAY 1:00 PM: Rules Meeting & Officials Fight Assignments.



**SATURDAY 2:00 PM: Point Kickboxing / Muay Thai Tournament Begins

Windermere Ballroom X.
(**) Point Kickboxing / Muay Thai Tournament will take place during the Main Tournament Time.


2021 IKF World Classic Finals Page
Main Tournament Page - IKF Home Page
IKF HOME - NEWS - EVENTS - RANKINGS - SANCTIONING INFO - JOINING IKF - IKF RULES - MERCHANDISE - ISCF MMA